Oct. 16, 2020
As an RFID Hotel Door Lock Supplier, share with you.

Types of keyless electronic door locks
Each business is unique, which means that the type of lock you choose will depend on the needs of your business and the function of each lock.
Regardless of the type, many locks provide a variety of keyless methods in case you lose the key or forget the password.
Keyboard/password lock
The keypad/code lock model requires a PIN to unlock the door. They are very easy to install and maintain, and you can assign different codes to different users. You can change the PIN code at any time to easily manage access to the building.
Some models have a protection mechanism, such as the keyboard, when the wrong password is entered three times, the keyboard will shut down. Most newer models have a touch screen, but some have physical buttons. There are also combination keypad locks that combine the PIN with another type of lock, such as a bolt or handle.
Keyless/wireless smart lock
Keyless and wireless smart locks are some of the most popular options. They allow you to connect to your lock via a Wi-Fi connection, so you can control the lock from anywhere in the world via a mobile app or remotely. However, unless you purchase the locks as part of a smart home package, they may not come with a dedicated mobile app.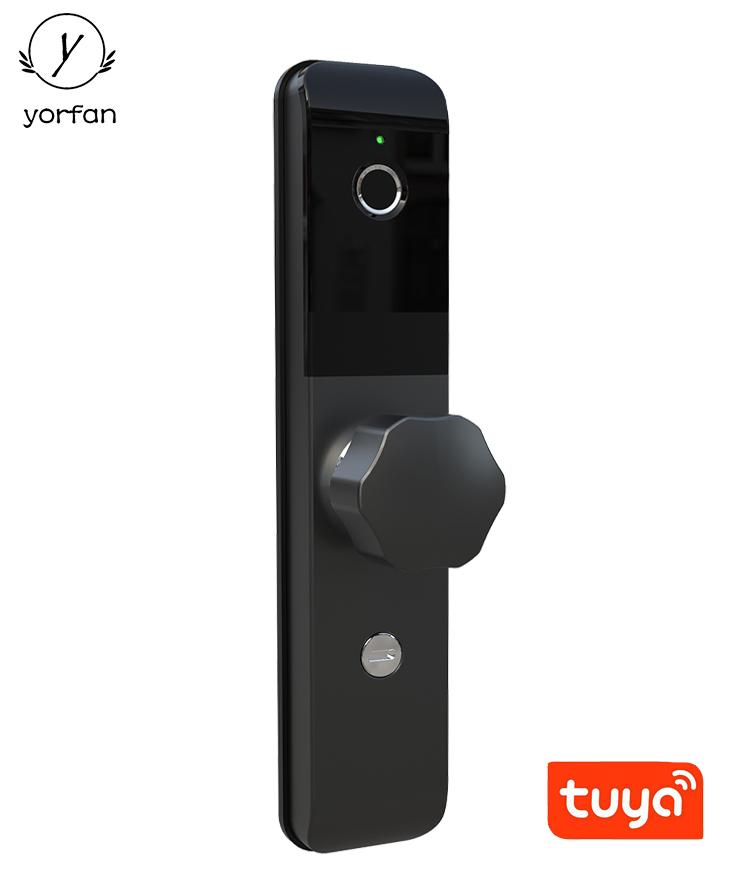 Fingerprint Digital Door Lock
Many smart locks have Bluetooth function, once you reach a certain distance, you can automatically unlock the door. You may also be able to use your phone or key fob and tap the sensor to unlock the door.
Key fob/card
A key fob or key fob is a way to unlock a Bluetooth or RFID-enabled smart lock. You only need to touch the key fob or card on the lock sensor to disarm. Key fobs and cards can be programmed to unlock multiple locks, for example, one key fob allows you to enter the front door, side door and office door of a building.
Biometric lock
Biometric lock is a popular and emerging electronic door lock option. You can unlock the door by scanning your fingerprint or (less commonly) your eyes. This is a very safe choice because fingerprints are unique and difficult to forge. This is also a convenient option for individuals who do not need to carry the key fob with them, which means they can always access.
Fingerprint Digital Door Lock works by scanning the fingerprint and converting it into a digital template, then tells the system to unlock the door. Since this system relies heavily on connectivity, look for a model with alternate options, such as a keyboard or mechanical lock, so that you can still enter it even if you can't scan your fingerprints.